We've all been there. You buy a gardening tool that looks great at first, but it either rusts or breaks within a year. Don't fall into the same mistake by buying any off-the-shelf hose splitter.
Having the best 2 way splitter is just as important as having a good hose. A good one will last for a long time, will not rust with time, and will prevent malfunctioning mishaps in the garden that may lead to dead plants.
It allows you to use multiple hoses, particularly in conjunction with the ever-useful soaker hose. High water pressure, an effective splitter, and quality hoses are all important to getting the optimal performance.
Please keep reading below to find the products that we recommend.
Comparison Table
At A Glance
Here are our top recommendations. Check out our reviews and also make sure to read Amazon user ratings to determine the one that will suit your needs. At the end of the day, you cannot go wrong with any of these options.
Kasian House's product is designed to solve the issue of being able to connect only a single hose to a spigot. This connector allows gardeners or homeowners to easily attach two hoses to a spigot for more watering options. The connector has a solid seal so there will be no leaks and therefore no wasted water. In addition, each side of the connector can be turned on or off with the use of a comfortable, easy to turn handle.
Morvat's product is manufactured in a way to offer more durability and ease of use. It is made of brass, so it will not rust or corrode, and it can stand up to all kinds of weather. The ball valves are high-quality and are also designed to last, so that it won't leak. The flow on each side of the Y valve can be easily adjusted with the attached levers. Homeowners will find that it's now incredibly easy to connect hoses for watering, car washing, or any other need that might arise.
IPOW's Y-valve is an excellent choice. It is made of durable, resilient brass, which is also environmentally friendly. Four extra washers are included, but it is designed not to leak. The IPOW fits on all standard garden faucets and hoses, and it is easy to install due to its comfortable black grip. In addition, each side of the connector can be adjusted or turned on and off with a simple, easy to grip lever.
Eastrans' product is built to last. It is made of brass, which won't wear down, rust, or fail due to weather. Gardeners can connect multiple hoses without hassle when using this splitter. They can even opt to connect another splitter for even more water usage options. The ball valves and tight threading on each side of the connector help to prevent against leaks. The connector is easy to adjust by hand, without the need for pliers, due to its comfort grip handles.
2wayz All Metal product is designed to be both durable and incredibly easy to use. It is made of zinc and stainless steel. The connector is coated in rubber, so it's simple to get a firm grip in order to install. In addition, the handles at each outflow are long and also feature a sure grip, so turning them on or off or adjusting the water flow is a snap. The connector and each outlet is made with rubber threading that creates a strong, leak-proof connection. The splitter also has the ability to rotate 360 degrees, so it's no challenge for gardeners to take on any watering task.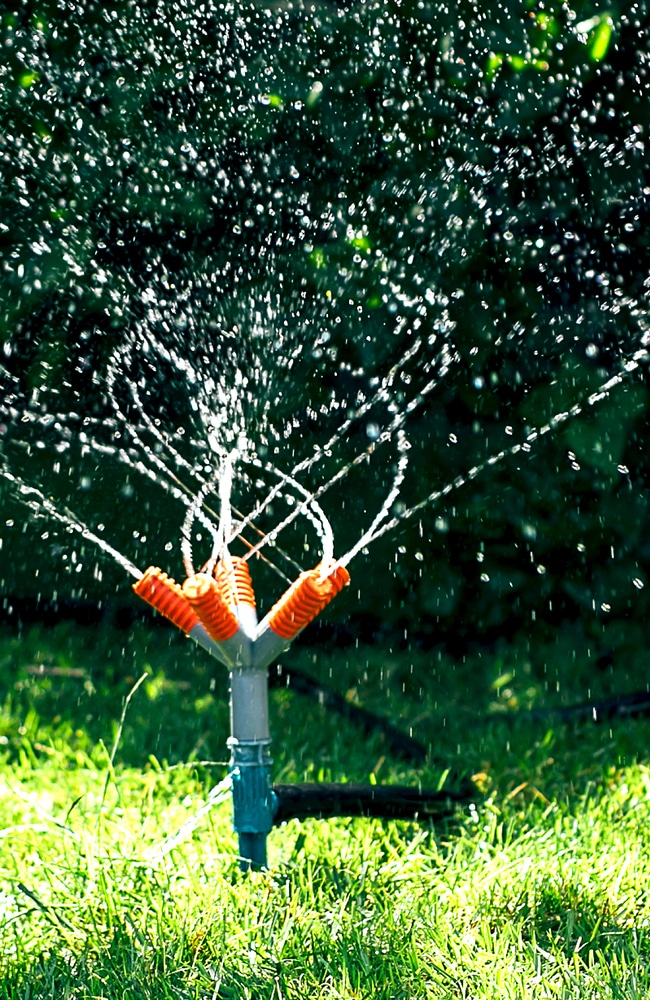 Buying Guide
A splitter is a very useful item. It is also known as a hose connector or Y valve connector. The purpose of these Y valve connectors is to connect multiple hoses to one water faucet (in this case, 2 hoses). It also allows you to do multiple water activities at the same time without much hassle.
Having one allows you to wash your car while letting your soaker hose run to water your garden. Without it, you have to perform the tasks sequentially…and on top of that you need to disconnect and connect each hose independently.
Make sure you check out our guide on watering your lawn properly as well as our guide on soaker hoses for further uses of Y valve connectors.
How to Choose a Quality Product
Most professionals use splitters to water multiple areas at once. Let's review some things you can use to look at to determine which one to buy.
Material
Brass is the ideal material if cost is not an issue. Brass is a strong and corrosion proof metal. It does not rust easily and it does not gall when being screwed together or unscrewed. The only downside to brass is that it tends to cost more, but should last indefinitely.
Sometimes you will find that certain products are made with other types of metal. Just note that certain fittings can develop issues over time. Steel fittings can rust. Aluminum fitting corrode and also can gal.
Price and Warranty
Obviously price is always a consideration. You can also look to see if the product you are looking into has any warranty available.
I will note that brass products are made to last a long time and since the price of a splitter is not too expensive, a warranty may not be necessary in all cases.
Wrapping it up
Any of the above 2 way hose splitters will last you a long time. They will make your life much easier and are inexpensive. If you use one, your garden can be flourishing in no time!